TIPPER OF THE WEEK: JULIA KING
We continue to shine the spotlight the biggest and best emerging acts from across the UK. Each Monday, we ask one of our esteemed tippers to select five of their hottest tips to be featured on the site throughout the week.
Next up we have Julia King, founder of Leeds promoters Pizza For The People – putting both music & street food together under one umbrella. Their gig night fittingly titled 'Indie Banquet' sees plenty of upcoming talent play in independent venues across Leeds and has a growing reputation as a night not to be missed. It has so far seen the likes of The Wytches, The Orielles and Vulgarians amongst a whole host of names that have played for them in their first year as promoters.
Discover some of the best new artists and bands around right now with Julia's tips below.
---
MUSH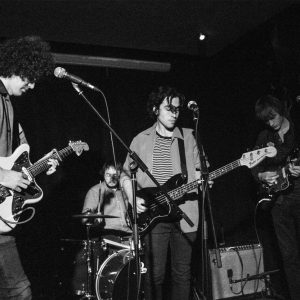 Mush consists of Dan, Phil, Nick and Tyson hailing from Leeds. The boys have been in existence for a fair while and self-released their naturally cool and quintessentially post-punk, slacker-garage debut EP 'Ex-Communique' in Summer 2017. Aside from their incredible EP, one of my absolute favourite tracks has to be Alternative Facts. Not only does it contain lyrics that are particularly relevant to our current global politics and leaders (…despite unintentional at the time, Dan has informed me), the 10-minute track is orchestrated beautifully and deserves lots of airtime. The boys have recently supported British Sea Power, been spotted and supported by Rough Trade and deserve a hell of a lot of credit for their talent and efforts.
PEPE SYLVIA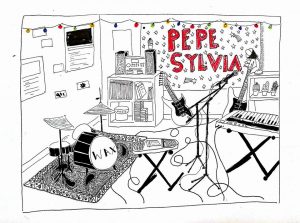 Pepe Sylvia create soft, melodic lullabies that find themselves lodged in my mind. With delicate percussion, beautiful strings and soothing harmonies, these lovely ladies and gents conjure up campfires, marshmallows and good times. Their recent
single Hannibal – a title that couldn't convey a more juxtaposed semantic than the song itself – carefully and considerately creates a fuzzy, good-feel vibe that I can't help but want to have more of. Made even more special is their eclectic approach to
writing songs, with each band member bringing something different yet 'Pepe Sylvia' to the table. Another truly talented bunch and definitely a one-to- watch/watch this space kind of band.
SPORTS TEAM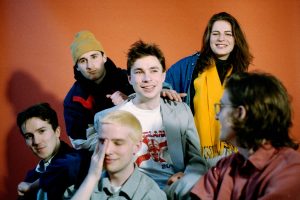 With a rolling, build-up of a bass-line introduction, shortly followed by catchy drums and guitar, Sports Team's single Stanton is a track that manages to effortlessly mesh Elbow-style lyrics (and vocals) with foot-tapping swagger of more post-punk indie
bands. A clever bunch, having met at Cambridge, the boys appear to be equally good at creating music as they are academically. Now based in London (but originally from various English towns and cities), keep an eye out for their Pavement meets Palma
Violets vibes as I can't get enough of them.
CELESTIAL GREEN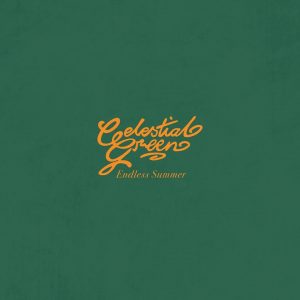 Celestial Green, hailing from Leeds, caught my eyes and ears instantly the very first time I saw them live (having never listened to their music beforehand). For a band in their infancy, their harmonies, maturity and atmospheric stage presence was
immediately striking and led me to listen to more tunes straight after the gig. 'Good Old Days' invokes a nineties shoegaze sound, with a modern twist and the band demonstrate that they have a whole host of tracks up their sleeve from watching
them live.
LEECHES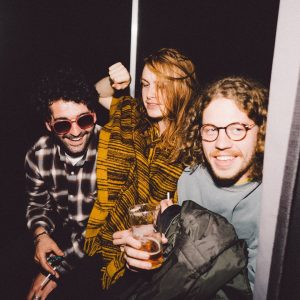 Lighting up Dorset, the 3-piece Leeches boys are the laid-back boys with powerful melodic, fuzzy sounds. Having played at our Indie Banquet back in February 2017, the boys have come a long way since then and have played a number of festivals
across England. Their care-free, happy-go- lucky and jovial personalities is resonant in their enthusiastic live set and they definitely add a sparkle to any indie set list. Inside Voices brings heavily distorted guitars, soothing vocals and excitement for more Leeches.