JOEL BAKER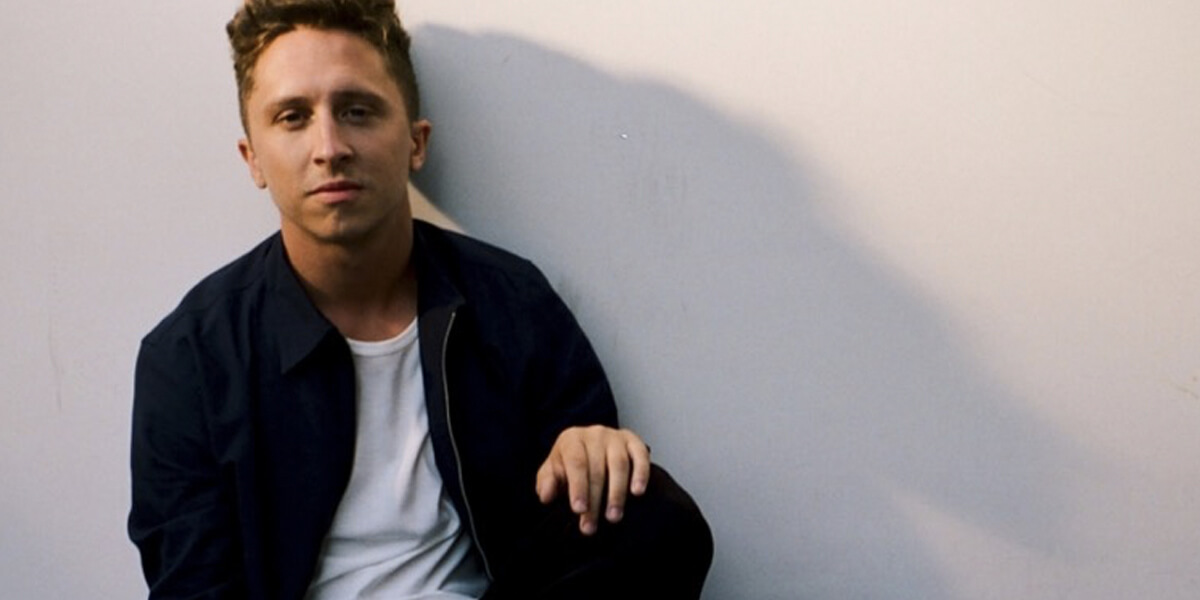 This week we're introducing a brand new feature to The Tipping Point in our continued efforts to spotlight the biggest and best emerging acts from across the UK. Each Monday, we'll be asking one of our esteemed tippers to select five of their hottest tips to be featured on the site throughout the week.
First up we have Bitter Sweet Symphonies editor Charlotte Holroyd, one of our regular tippers who certainly has her finger on the pulse when it comes to the newest acts creating buzz nationwide. Dive into her tips below.
---
JOEL  BAKER
London has influenced this songwriter's style profusely. After uprooting his life to the Capital, Joel Baker found his groove. Never resting on one sound or style, the music remains faithful to Baker's invention, but nevertheless those conversational and always personal lyrics stay central to each song. 'Bag of Dreams' is a confessional – a song that explores Baker's own internal critic, those doubts that we try to drive deep down but never quite surrender to, yet still persist. That's not to say that faith doesn't win out in the end though (I guess you'll have to listen to find out) It's a soulful soother with stacks of charm.
---
YONAKA
Defying convention seems to be Yonaka's sweet tooth. The Brighton-hailing gang possesses a clear focus and a wild intensity that cannot be ignored – and are just two of the sure reasons why Yonaka were snapped up so soon by Atlantic Records. Whilst primarily locked into the heavier roots of alt-rock, their music also borrows snappy tribal touches, thrills of the mainstream and the fast-talking theatrics of hip-hop. 'Bubblegum' is one of the many (destined-to-be) hits in Yonaka's growing catalogue.
---
whenyoung
London's whenyoung are still fairly new to the scene, whilst well-established in their adopted hometown of London, the three remain fresh faced to most outside of the Capital (however with Superfood recently asking the band out on tour, the six-date initiation has left the band in good stead for the future) Latest single 'Actor' brandishes snarls of power-pop with distorted guitars and candied vocals for a foray of perfect punk attitude. It's ferocious without losing any precious melody and fear not, lyrical substance is never lacking.
---
THE SLOW READERS CLUB
Manchester's The Slow Readers Club was quick to build a strong following in their hometown, and after securing a few carefully-matched support slots further afield, word has rapidly begun to spread. Now going into their third album, the four-piece can be confident in their style and on-stage smarts, yet thankfully it seems their passion for expansion will never quell. New single 'Lunatic' offers signature lyrical darkness to a euphoric beat of rhythmic design. A Friday night must.
---
ISLAND
For a more introspective, soothing listen, we highly recommend the music of ISLAND. The band is soon to release their debut album – and first off the record comes 'Try.' Emotive captivation is certain, through lyrics which speak of unbreakable resilience alongside a musical ambience that rests in the clouds. The London four engage in a gentle manner on 'Try,' but rest assured this two-step is one you wouldn't want to miss.