TIPPER OF THE WEEK: BRADLEY KULISIC
This week we continue our tipper of the week feature on the Tipping Point, spotlighting the biggest and best emerging acts from across the UK. Each Monday, we ask one of our esteemed tippers to select five of their hottest tips to be featured on the site throughout the week.
Today we welcome Bradley Kulisic, who has worked in independent music since 2002 and shaped a DIY ethic working with the likes of Barry Adamson, Dischord, Southern Records, Constellation Records, Bronze Rat, Secret City Recordings and Digital Hardcore Recordings. In 2014-2018 he worked at Music Services company Kartel Music Group, where he become Head of Artist and Label Services with a roster that included Peaches, Colin Stetson, The Pop Group, Jeremy Loops, Xtra Mile Recordings and more. Currently, he manages acts including Pigs Pigs Pigs Pigs Pigs Pigs Pigs, Esben and the Witch, Holy Moly & the Crackers and Palace Winter, and works with both emerging and established acts such as The Dawdler, Martha Hill, Christeene, Man & the Echo and Jah Wobble. Singing Light Music was launched by Bradley in January 2019 with the aim of bringing all this experience together and help demystify the business and administrative side of the music business and to offer support and guidance on releasing records, physical and digital distribution and rights management for artists, creators and labels wherever they are.
Check out all of Bradley's tips below!
---
ALEX OPAL
Funk & Soul newcomer Alex Opal  thundered onto the scene in October with his second single, the infectiously sassy 'Telling You Lies'. By day Opal is a tailor, by night he produces funk & soul and runs a funk and soul night at Wylam Brewery. His debut single 'How It Feels' picked up extensive local coverage in his native North East, then 'Telling You Lies' quickly became Craig Charles' song of the year, with weekly plays across his 6 Music and Radio 2 shows. Fascinating to see what else he has up those exquisitely fitted sleeves.
BLOM
Often compared to Lightning Bolt and Melt Banana in style, the music is hybridising genres; often shifting pace, to feel frantic, agitated and unsettled. Live performances are high energy and intense, provoking a visceral experience for the audience, submerging them in Blóm. Self described as "three qt punks playing pure radge s**t"; with female, trans and non binary members, Blóm exist within a scene that is typically cis male dominated, but are reimagining the alt-music landscape to be more inclusive, diverse and balanced. Through lyrical content, cuteness and physical representation, Blóm are encouraging conversations and supporting safe environments for people to coalesce. Pigs Pigs Pigs Pigs Pigs Pigs Pigs are taking Blóm on tour in April across the UK where we hope they'll find open and enthusiastic audience for their beautiful and cathartic racket.
CEITIDH MAC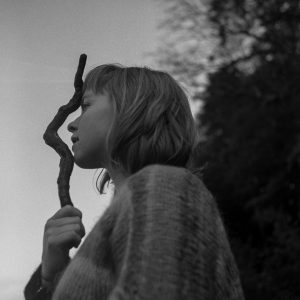 She's been tipped here before, but for good reason – Ceitidh's slow and steady build both in terms of fanbase but also in her tone, approach and sound has been wonderful to witness. Recent tracks such as 'Bus Station' and upcoming single 'Window Scene' consolidate her now ingrained sound of warm basslines from the cello and synth, layered with the resonant sound of vibraphone and Ceitidh's smokey yet soaring vocal. Ceitidh started 2020 supporting alt folk hero Rachael Dadd and jazzers Get The Blessing then tours Italy, Germany and Switzerland. And of course is going to be a highlight at this year's Tipping Point Live.
CIEL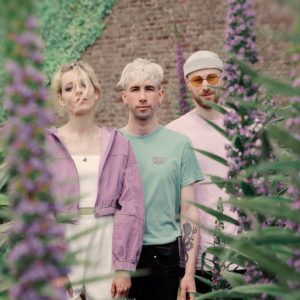 Brand new indie-pop upstarts from Brighton via Groningen, CIEL are working towards a debut EP for release this April. The first single was the shining and blissful 'The Shore' – sleek bass and guitar lines form a glistening foundation for Michelle Hindriks' subtle verse vocal, roaring into effervescent life in the chorus. Definitely recommended if you like DIIV, Alvvays, Our Girl and Deerhunter.
HECTOR GANNET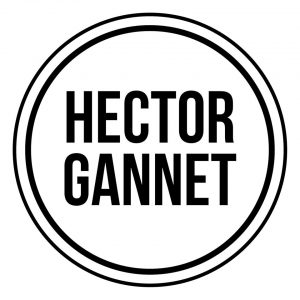 3 singles in so far and each one as different as the last. Indie, rock, trad folk and even prog all take a bow in Hector Gannet's style, all brought together by the commanding voice of singer-songwriter Aaron Duff. Recent single 'Dead Nag' is the latest alt-epic from Hector Gannet and it is typical of their range of influence – its raw, powerful, elegant and expansive rock, with a hint of the region's folk tradition The band toured the UK with long-time pal Sam Fender in 2019 and have just announced initial 2020 festivals, including Hit The North, This Is Tomorrow and Northern Kin.