TIPPER OF THE WEEK: CHRIS MURRAY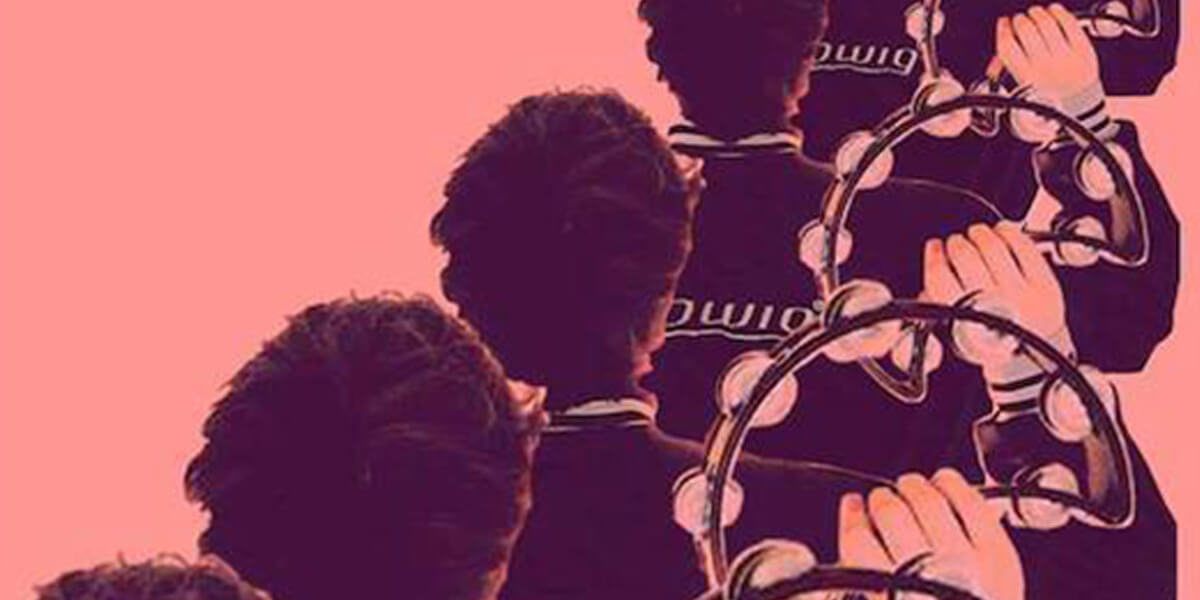 This week we continue our brand new feature on The Tipping Point, spotlighting the biggest and best emerging acts from across the UK. Each Monday, we ask one of our esteemed tippers to select five of their hottest tips to be featured on the site throughout the week.
Next up we have Chris Murray, one of the presenter/producers from Amazing Radio in Gateshead. Amazing Radio specialises in broadcasting new, independent and emerging artists from across the globe, showcasing music from their uploader site at amazingtunes.com. Check out his tips below.
---
BEARCUBS
25-year-old St. Albans based producer and musician Jack Ritchie, better known by his moniker Bearcubs, has been wowing me throughout 2017. After initially releasing a string of largely instrumental EPs over the last few years, he caught my eye all the way back in January, with his brilliant standout track "Underwaterfall". It's probably my song of the year for 2017 – a subtle chilled out house track, which builds to a massive crescendo. The track lyrically documents diving deep down into the ocean, which had me hanging on his every word (even though I can't swim, I know). Think a slightly more dancier James Blake, with elements of Jamie xx.
Most recently, after a short break over the summer, he's returned with brand new track "Do You Feel". He's further progressed his sound since his earlier releases – the new song has this unique balance of emotional heartbreak and yearning, combined with an underground dancefloor banger beat. It's the lead single from his debut album, Ultraviolet, which is going to be released in March next year. Stay tuned for this one, as every track so far has been completely fascinating.
---
GINGER SNAPS
Jay Brook is a producer and vocalist from Northampton. Every song he's put out so far has been massively catchy – really reminiscent of nineties Beck, with some huge old school beats thrown in for good measure. His last single "Number Crunching", much like Bearcubs, is in contention for one of my songs of the year. Outside of the Amazing Radio world, he's been getting huge support from the BBC, and most recently played a show for Radio X's John Kennedy in London in November. He's also just released "Anorak", the perfect collaboration with rapper Vo Williams, sounding like a 2017 Beastie Boys.
I caught him at Leeds Festival this year on the Introducing Stage – his show was really fun to watch, interspersing his songs with lots of old school rap, hip hop and dance tracks. In summer 2018, I fully expect him to be much higher on the bill of festivals around the country!
---
MASIS
mAsis are a trio based out of Glendale, CA who've been dropping tracks for the last three years or so. The group really caught my attention with "Flesh" in January. Having gone back and checked out their entire back catalogue, there's a running theme – minimalist electronic beats coupled with some beautifully strong pop vocal delivery. The tracks are so sparse that I was convinced for months this was a solo project – only reading up on them did I find out there were three members. It takes a lot of pride to put the vocals on a track so out in front like they do, but it works perfectly – I find myself so immersed in the music, I'm almost holding my breath waiting for the next line in the song.
Just recently they've added "Choices/Burdens" to their Soundcloud page, which they've promised is going to be on an upcoming EP. The tune has some beautiful duelling male/female vocals – sounding perhaps like Bjork collab'ing with The Weekend. Just imagine!
---
DARYL DONALD
I'm from Scotland originally, and I love so much of the music from my homeland – but nothing I've heard before sounds anything like Daryl Donald. This 24-year-old musician makes chilled out trip-hop instrumentals, reminiscent of LPs from Air and Zero 7 which I played to death in my youth. Earlier this year, he released his album "Solitude" on Bandcamp, which I haven't been able to put down.
I fell in love with this release so quickly that I pushed it forward for 'Album of the Week' on Amazing Radio. It's such an interesting journey start to finish – suddenly there's a Todd Rundgren clip, then some rap samples. It has all the brilliant elements of those 90s trip-hop LPs, while looking firmly forward to this decade. Chatting to him on Twitter recently, he's told me the album is going to be given a proper re-release by a label, hopefully before the end of the year. Only 300 limited edition copies will be made available – so get your hands on one of them, as they won't be around for long.
---
BOY AZOOGA
There've been loads of great new dance-indie crossover groups in the last few years, but one artist who's really stood out to me is Boy Azooga. The Cardiff four piece are still pretty wet behind the ears – they've only just released their debut single, and have been gigging for less than twelve months. Hearing "Face Behind Her Cigarette" recently, it certainly doesn't sound as young as their CV suggests. The tune is instantly catchy, carried by an irresistibly groovy bassline that will be stuck in your head for days. I've listened to the track about 16 times on repeat just writing this, and don't intend to stop any time soon.
This track alone has so many reputable artists interwoven in their sound – one part Hot Chip, a bit of Battles, and a pinch of Jagwar Ma all in their musical punch bowl. Having just signed to Heavenly Recordings, I expect this to be the first release of many. They've got a date in London at the Shacklewell Arms coming up in December, with hopefully a wider support/headline tour to come – by the sounds of things, their live show will be absolutely top notch.