Women Are Mint Festival is Back!
This year, they have moved online and teamed up with Howzat TV to bring you their livestreamed festival, straight from Cobalt Studios in Newcastle on the 14th, 15th and 16th May!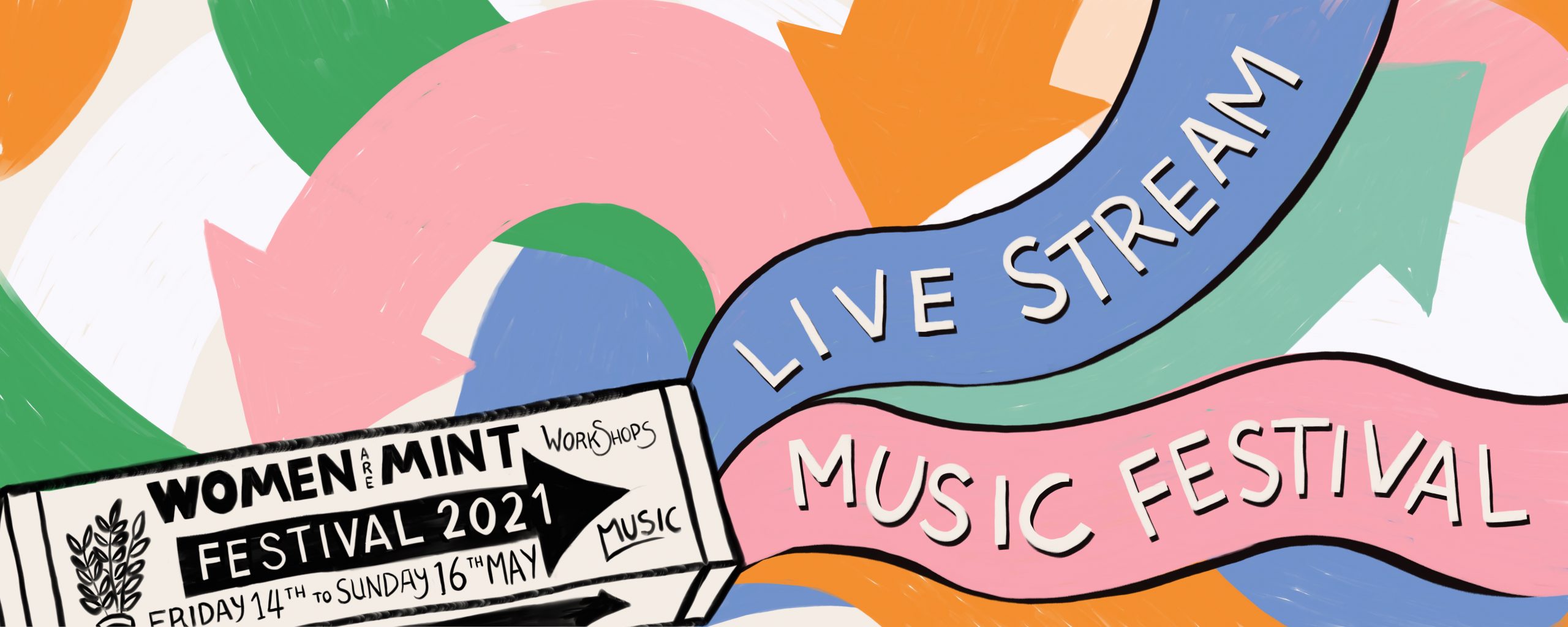 With an absolutely banging line-up, curated by Newcastle based musician Martha Hill, Women Are Mint is guaranteed to satisfy every musical itch you need to scratch. From powerful singer-songwriters, to dynamic hip-hop artists, to mind-blowing DJs and performers; there is nothing you might want that Women Are Mint doesn't offer. Throw in some yoga and a few workshops and your weekend is made! This year we've moved the festival online, to ensure we bring you the same high quality music whilst also keeping you, our artists and our communities safe.
Across 2012 to 2020, women comprised a total of only 21.6% of all artists, 12.6% of all songwriters, and 2.6% of all producers. These are stats that Women Are Mint is helping to change. (More info on stats here). Women Are Mint festival aims to celebrate all women in the music industry and to give female-identifying artists a platform to perform.
This year we have artists like LANTA, Cortney Dixon, Mesadorm, My Bad Sister and Lady Sanity performing as well as two educational workshops ("Bio and Press Shots" and "Booking DIY Tours, PRS and other Tedious Things") for emerging artists, as well as a family friendly yoga session ran by NE company Shanti Bee. Full line-up and info can be found on our website here.
Any support you can offer the festival via press/social media would be amazing! Due to the unprecedented number of unemployed caused by the pandemic, we are keeping the whole festival "pay-what-you-feel" as we want the arts to remain as accessible as possible. We rely entirely on donations and funding.