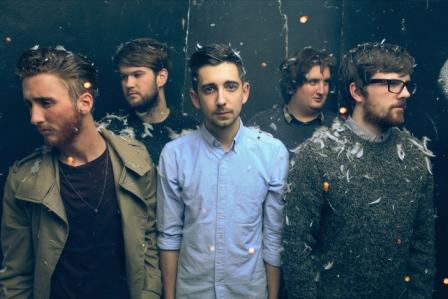 As part of Generator's Artist Development programme, the agency are supporting Essex band Eliza and the Bear.
We first unearthed the band through The Tipping Point blog in 2012 and have since supported the band and their management team, helped to build a sustainable team (PR, Agent, Plugger) and are working towards the imminent release of double A-side single 'Upon The North' / 'The Southern Wild', released on Monday 25th February through Generator.
'Upon The North' will be, to many people, an appropriate introduction to Eliza and the Bear. It encapsulates the joyous instrumentation and powerful vocal melodies that propel this band, allowing them to be as exciting on record as they are live. Dominated by chants of the refrain "I spent summers awake, hiding in rivers and lakes", it's a nostalgia trip back to teenage dreams.
It's clear from the music alone that this is a close-knit group of friends, and there's something in their obvious ease around each other that allows their performances to be spectacularly tight, as anyone who's seen the live video for 'The Southern Wild' can attest: where euphoric brass sections juxtapose bright piano and layered guitars, soaring to a glorious cacophony of a climax.
Produced by Peter Miles (Dry The River, The King Blues), the double A-side single has received plays at Radio 1, XFM and Amazing Radio and much blog coverage. A live session for John Kennedy on XFM was followed by a full UK-headline tour in February and the band have announced a string of support tour dates and UK festivals here.
'Upon the North' / 'The Southern Wild' is available now through iTunes, Spotify and many other digital outlets. A Limited Edition 7″ Vinyl is also out now! 
The 7″ will also be available from the following independent record shops:
Rough Trade, London
Sister Ray, London
RPM, Newcastle
Sound It Out, Stockton
Jumbo Records, Leeds
RPM, Newcastle
Love Music, Glasgow
Resident, Brighton
Record Collector, Sheffield