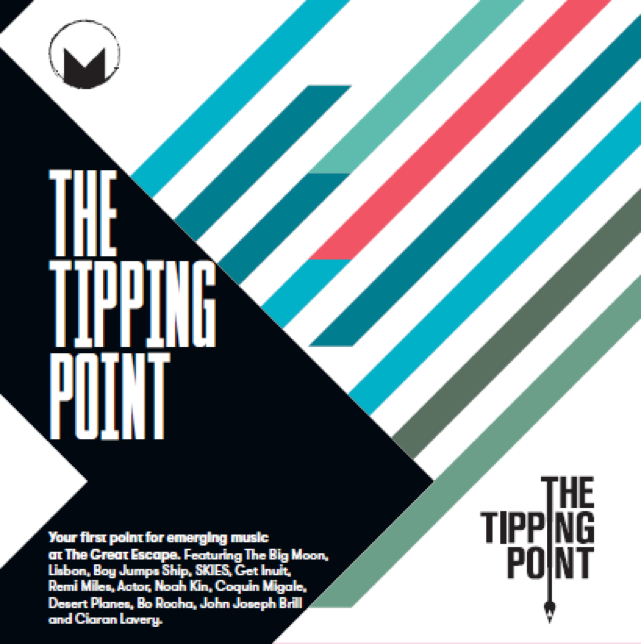 Generator's The Tipping Point blog has once again joined forces with Killing Moon and Key Production for this year's must-have CD compilation, available exclusively to industry delegates and showcase attendees at The Great Escape.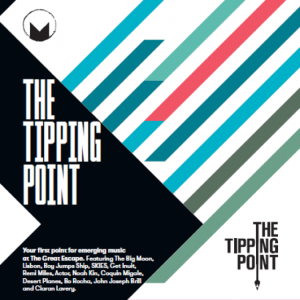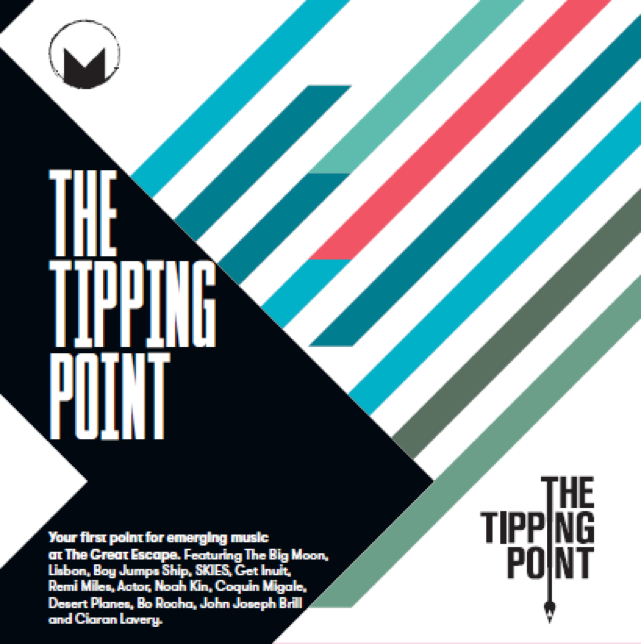 The sought-after CD contains tracks from The Tipping Point and Killing Moon featured artists playing The Great Escape:
The Big Moon, Lisbon, Boy Jumps Ship, SKIES, Get Inuit, Remi Miles, Actor, Noah Kin, Coquin Migale, Desert Planes, Bo Rocha, John Joseph Brill and Ciaran Lavery
The Big Moon
London indie rock outfit The Big Moon will be taking to the stage at our showcase this year, fresh from signing with Fiction Records and the release of their rollicking new single 'Cupid'.
The four-piece are currently earning rave reviews on their headline UK tour this April and look set to make a huge impact on the festival circuit this summer with appearances at the likes of Liverpool Sound City, Kendal Calling and End Of The Road Festival.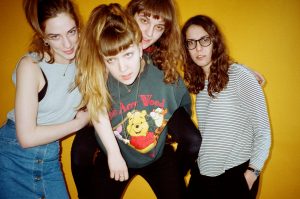 Lisbon
Heavily-touted Newcastle four-piece Lisbon will be bringing their anthemic indie rock vibes to Brighton next month and we really can't wait.
Lead by frontman and lyricist Matthew Varty, the four-piece have enjoyed plenty of success in the last few years with multiple Radio 1 plays and several impressive support slots with the likes of Eliza and the Bear and Fickle Friends.
The band announced themselves to the music world in 2014 with debut track 'Bluelove' and their numerous releases since have seen the band build up a substantial following, with a hugely successful headline UK tour taking place earlier this year.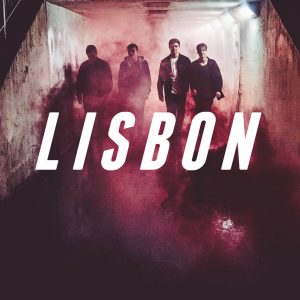 Boy Jumps Ship
Hailing from the North East of England, Boy Jumps Ship are a gang of working class lads playing anthemic, guitar-led alt-rock laden with honesty and integrity. This is a band that inspires hopes and dreams; writing and playing music about real life, they instantly connect with their audience.
The band have gained a reputation for being one of the most energetic, passionate and exuberant live bands around, captivating crowds with their melodic choruses and their heavy-hitting riffs. Grafting hard since their formation, they honed their electrifying live show touring the UK and Europe with Arcane Roots, We Are The Ocean, and Maximo Park, amongst others.
In 2015, Boy Jumps Ship signed to Amazing Record Co., having spent countless hours locked away in the studio, working on their debut album with producer Larry Hibbit (Hundred Reasons, Marmozets, Nothing But Thieves). Alongside recording, the lads still found time to tour with Only Rivals, Young Guns and VUKOVI, and perform on the Vans Warped Tour at Alexandra Palace.
With their debut album, Wake Up, due to drop in April, 2016 is set to be a huge year for the band. The first single from the album, Burn, received it's premiere from Daniel P. Carter on the Radio One Rock Show, whilst the video has been lauded by Kerrang!, Team Rock, Scuzz and MTV Rocks.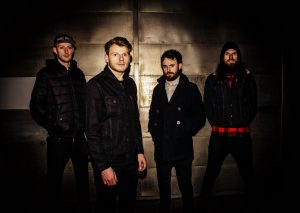 Actor
Actor is the alias of Louisa Osborn, collaborating Producer Chris Mulligan and Drummer Ste Anderson, who started writing their self-labelled 'Emotional euphoria wrapped in sweet and sorrowful narratives' in a murky art space once home to a bomb factory in Leeds.  Early tracks have had support from Huw Stephens (Radio 1), Tom Robinson (6music), Line of Best Fit and The 405. The band take to The Great Escape having completed an albums worth of songs playing the ITB showcase at The Prince Albert, 19th May, stage time 8.30pm.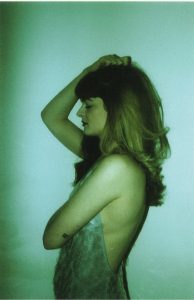 Get Inuit
Get Inuit are hitting the ground running in 2016 with brand new single'My Oh My'. The band are about to go into the studio in the spring to record their debut album.
The band's previous EP has received critical acclaim and had incredible support from Radio 1 (Annie Mac, Huw Stephens, Phil Taggart) and the single 'Pro Procrastinator' was 'Single Of The Week' on the Huw Stephens show at the end of December. Support from DIY, The Line Of Best Fit, The Clash, Gigwise, The Tipping Point, AMBY and more has positioned the band as one of the key guitar bands for 2016.
The band also were lucky to receive the PRS Momentum funding in December which enables the band (who currently do everything DIY) to record their debut album.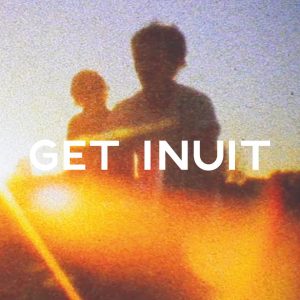 Coquin Migale
Coquina Migale caught the attention of Radio 1, BBC Radio 6, NME,Generator & Fresh On The Net early on in 2015. Huw Stephens went on to play the bands first two singles on his show. Now in 2016 the hype has started again. Huw Stephens has recently played new track 'GRINDIE', and now for a second time one of their tracks has been selected as Huw's tip of the week and will be played on all 36 BBC Introducing shows around the UK including being tipped across to BBC 6 Music. The band are confirmed to play The Great Escape and Liverpool Sound City this year as well as a lot of other festivals. 2016 looks like it could be their year. Just watch.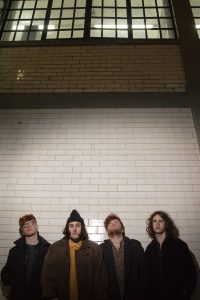 John Joseph Brill
Liverpool-based singer-songwriter John Joseph Brill has had a fairly busy twelve months with the release of his debut EP Pieces and more recent singles 'The Grape and Grain' and 'False Names'. The artist previously fronted doom folk outfit Burning Beard and has since decided to break out on his own with significant success. Brill's performance at The Great Escape is sure to be exquisite.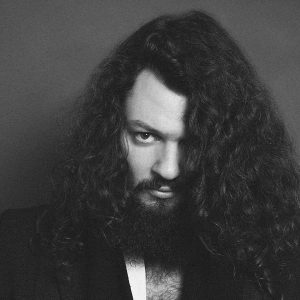 SKIES
Folkestone pop outfit SKIES will be playing this year's The Great Escape festival with their punchy pop tracks and mesmeric sound sure to see them enjoy plenty of success in the coming months. The band have already played several packed shows at venues including Koko, The Borderline and Tunbridge Wells Forum (supporting Lisbon) over the last year and with recent EP 'Feel Like It' attracting plenty of the press, they're sure to be one of the highlights of the festival.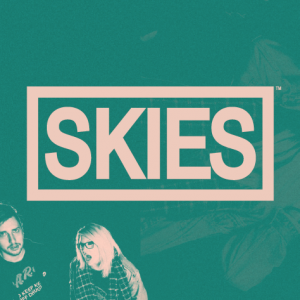 Remi Miles
Virginia-raised and Brighton-based singer Remi Miles dropped his 'Under Light Symphonies' EP last year and has recently released his perfectly crafted indie pop offering 'Get High' to huge acclaim. With further releases scheduled for the coming months, we're expecting big things from the multi-talented artist.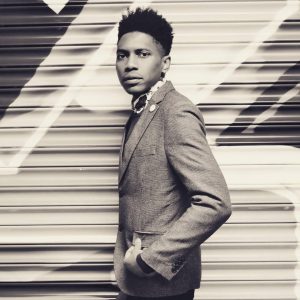 Noah Kin
After Flow Festival 2013, District MTV commented that "Noah Kin is going to be the next big thing in hip hop". Although he is still young (born in 1994), Noah has already released three solo albums – "No Matter The Season" (2011) hailed as one of the best Finnish hip hop albums of the year, the entirely self-produced "9fngrs" (2012) and his Cocoa Music debut release "Now You See" (2014). With new material due to arrive soon, we can't wait to see Noah perform at The Great Escape.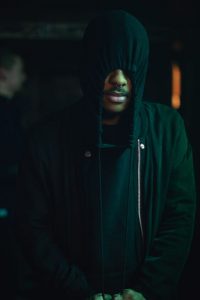 Desert Planes
Desert Planes are a London-based guitar band, with an Americana/Alternative Rock flavour. Formed by Tom Farrer (lead vocals / rhythm guitar) and Ben Niblett (drums / backing vocals), the band's musical approach to strong melodies, attacking beats and swaying riffs result in a melancholic soundscape with a euphoric punch.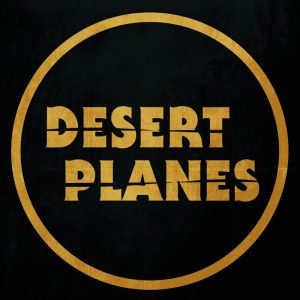 Bo Rocha
Singer and producer Bo Rocha surfaced in early 2015 after uploading her first track 'Tangerine Flake' to SoundCloud and has since earned praise from the likes of NME, Wonderland, The Line Of Best Fit, Clash, Disco Naivete and plenty more. Debut EP Even Green arrived late last year and has since moved further into the spotlight with her blend of synth-pop. Her performance at The Great Escape is sure to be a real spectacle.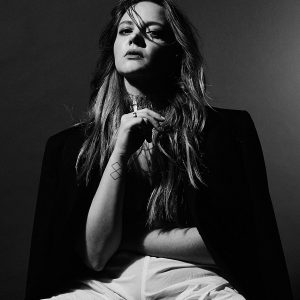 Ciaran Lavery
Widely regarded as the most naturally-gifted Northern Irish singer-songwriter in a very long time, Ciaran Lavery's songwriting is nothing short of incredible. The Belfast-born artist has already attracted plenty of praise from the likes of Zane Lowe and is well on his way to monumental success. His performance at The Great Escape is undoubtedly set to be one of the highlights of the entire festival.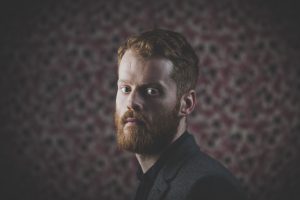 About the Compilation
The Tipping Point unearths the best new music via a unique Tippers Network of reliable tastemakers across the UK. Tips are featured five days a week, with thousands of music industry figures receiving fortnightly email roundups.
www.tipping-point.co.uk
Killing Moon was founded as a new music blog in 2011 by Achal Dhillon following his departure as an A&R/Artist Manager from Quest Management, having previously worked as an A&R scout at Mercury Records UK.
In the same year, Killing Moon was shortlisted for Best Blog in the Record Of The Day Awards. It then evolved into a label and within 4 years had over 70 releases under its belt, such as Fickle Friends, Racing Glaciers, Philco Fiction and many more both as standalone single, EP and album releases, but also via its hugely-successful "New Moons" compilation series which saw the first commercial releases from the likes of Slaves, Fatherson, Model Aeroplanes, Laurel and more.
www.killing-moon.com
Key Production is a well-established music manufacturer. They've been manufacturing CDs, DVDs, vinyl and print for over 25 years, specialising in bespoke packaging and project management for the music industry.
http://www.keyproduction.co.uk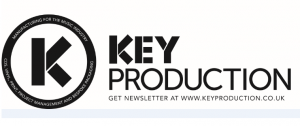 Ach Dhillon from Killing Moon says,
We were delighted to be asked to help curate the much-coveted Great Escape compilation in 2014; the idea of inflicting our musical tastes on the rather-expansive delegate attendees to one of the largest showcase festivals in the world, not to mention one of my personal favourites, was rather appealing all-round. So we were super stoked to be asked to do this again with our good pals over at Generator – purveyors of all good things musical and independent – and look forward to invading people's earlobes with some of our very favourite releases both on- and off-Killing Moon. It really is just about spreading the word about incredible music, of which there is plenty around now. See youse lot down in B-town in May!"
Bob Allan from Generator says,
"We're very excited to once again to curate an exclusive compilation for all delegates at The Great Escape, our amazing network of tippers send us the best new music from all over the UK and we've packed as many of our favourites on to this year's CD. The Tipping Point network shares our ethos for championing new music and it's great to team up once again with Killing Moon who tip a load of great music our way and bring some of their best artists to the compilation. Thanks to Key Production, every single conference delegate will be given an exclusive 13-track compilation, allowing industry guests to check out some of best emerging artists at The Great Escape."
Kath Summersgill, Key Production says,
"Key Production has always championed independent artists and labels. To Key, The Tipping Point is part of that process, creating that magic moment when new music comes alive! Key is proud to be part of this and helping to co-design and manufacture this year's CD, which we think compliments and brilliantly illuminates the new talent The Tipping Point showcases."