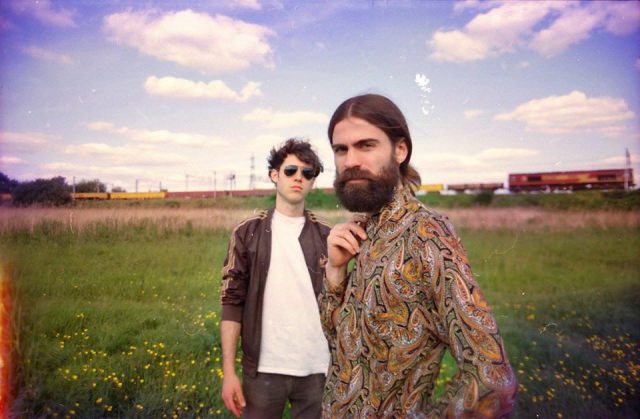 As part of Generator's Artist Development programme, and following the success of support for Eliza and the Bear and Azekel, we are thrilled to be supporting FÉ.
Fé are Ben Moorhouse and Leo Duncan from London. The band formed after years of writing together and busking in train carriages. In both early releases 'Time' and 'She Came' (produced by Luke Smith – Foals/Depeche Mode), Fé have offered a signal of intent. They are now set to release their debut AA side single via Generator (Lulu James, Eliza and the Bear, Azekel).
For Fé, music is a compulsion. Before the band was formed officially, Leo and Ben would take to the London Underground every day with their guitars. Traversing the packed carriages, they would battle to endear themselves to commuters with an exquisitely performed repertoire made up of skiffle versions of early R&B and rock n roll songs. Faced with adulation, apathy, or actual bodily harm, it's the challenge upon which they thrived; the thrill of entertaining.
They were fuelled by the endless love for music that they encounter on the trains, with the band themselves describing this ritual as 'getting under the skin of the city': an 'unquenchable well of inspiration, £50 notes, stamps and phone numbers'.
They first met in a meat container under the Westway, London, in which Leo lived. Straight away they began writing together and so began a musical marriage that has consumed their lives ever since. Finally last spring they felt ready, and decided upon the name Fé, which has been borrowed from Leo's Grandmother.
The finesse of Fé owes much to those years spent demanding perfection from their own songwriting. It's only now that they're ready to unleash their music upon the world, with a devastating live show to match.
Fé have recently completed a BBC Radio 1 session at Maida Vale for Rob Da Bank. Listen Here.
PR enquiries please contact Ben Ryder-Smith – ben@nativegrp.com