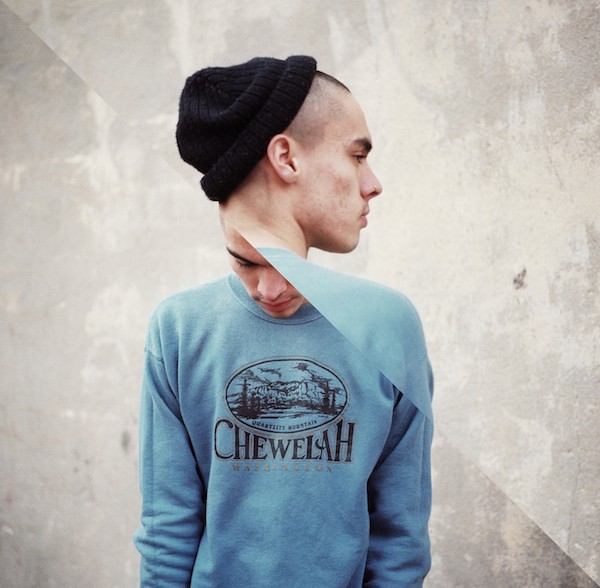 For The Great Escape 2013, Generator has teamed up with Disc Manufacturing Services to present The Tipping Point Compilation on 7″ Vinyl, CD and ProCards download, exclusively for delegate pass-holders and featuring tracks from Eliza and the Bear, Symphonic Pictures, WALL, Lulu James, Sega Bodega, LULS, Farao, Last Night in Paris, Spectres, Eye Emma Jedi and IYES.
WOAH!
The Tipping Point brings you an exclusive 7″ white vinyl featuring tracks from Eliza and the Bear and Symphonic Pictures who both play Generator's Tipping Point Showcase at The Haunt on Saturday 18th May (12-4pm).
Disc Manufacturing Services have also produced a stunning 11-track CD featuring tracks from Great Escape showcasing artists we've discovered over the last twelve months at The Tipping Point. The 'nice and green' innovative packaging is 100% plastic free and has to be seen (and heard)!
And that's not all! We've teamed up with ProCards to offer delegates exclusive downloads of all 11 tracks. Just pick up your copy of the compilation in your delegate pack our at our showcase to unearth many treasures!
To get your ears on the tracks, all you need to do is grab your download code, follow the link in the image below and enter the 16 digit code into the box that looks like this.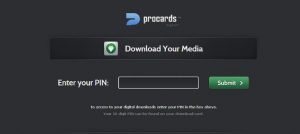 Stream the tracks with the above SoundCloud player and start planning your Great Escape with our handy guide to the 11 artists.
---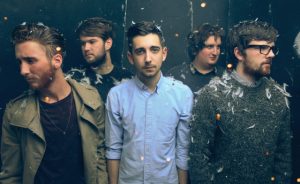 'Upon The North' will be, to many people, an appropriate introduction to Eliza and the Bear. It encapsulates the joyous instrumentation and powerful vocal melodies that propel this band, allowing them to be as exciting on record as they are live. Dominated by chants of the refrain "I spent summers awake, hiding in rivers and lakes", it's a nostalgia trip back to teenage dreams. It's clear from the music alone that this is a close-knit group of friends, and there's something in their obvious ease around each other that allows their performances to be spectacularly tight, as anyone who's seen the live video for 'The Southern Wild' can attest: where euphoric brass sections juxtapose bright piano and layered guitars, soaring to a glorious cacophony of a climax.
Check out Eliza and the Bear at The Great Escape on Saturday 18th May (14.30 @ The Haunt / 19.00 @ St. Marys Church)
---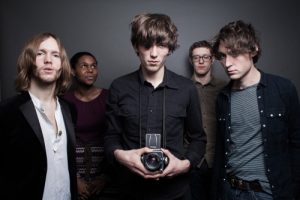 With tight, fast drums and vocal melodies that send you through soundscapes of indie rock, be prepared to crave the seaside pier as their music infects you with simple child-like joy.
Catch the band at Generator's The Tipping Point showcase, Saturday 18th May (12.30 @ The Haunt)
---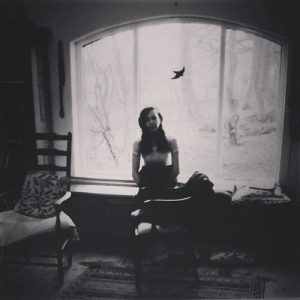 WALL is a London-based producer, writer, vocalist whos minimal pop music is causing taste-makers to fawn over the intimacy of the tracks. After releasing the haunting 'No Secrets' on Soundcloud the team at Black Cab Sessions stepped in to get involved signing WALL for her debut single and as the first act on their newly born label, BCS Records.
Catch WALL at St. Marys Church (20.45) on Friday 17th May and Komedia on Saturday 18th May (14.30)
---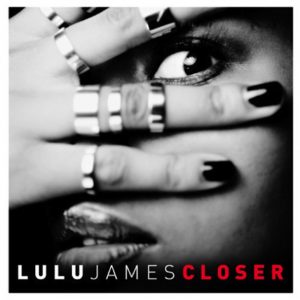 Born at the foot of Kilimanjaro, raised on the mouth of the River Tyne it was apparent from an early age that life was never going to be normal for Lulu James. Since self releasing the 'Rope Mirage EP' in early 2012 things have moved at great pace , releasing 'Be Safe' on the highly influential Black Butter Records in Nov 12 and now back in our consciousness with the irrepressible 'Closer'. Describing her sound as 21st Century Soul, as darkness with a sense of hope, Lulu James live shows are an intense affair not to be missed.
Don't miss Lulu's set at Digital on Saturday 18th May (20.00)
---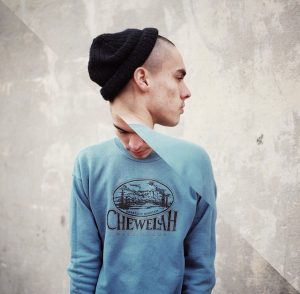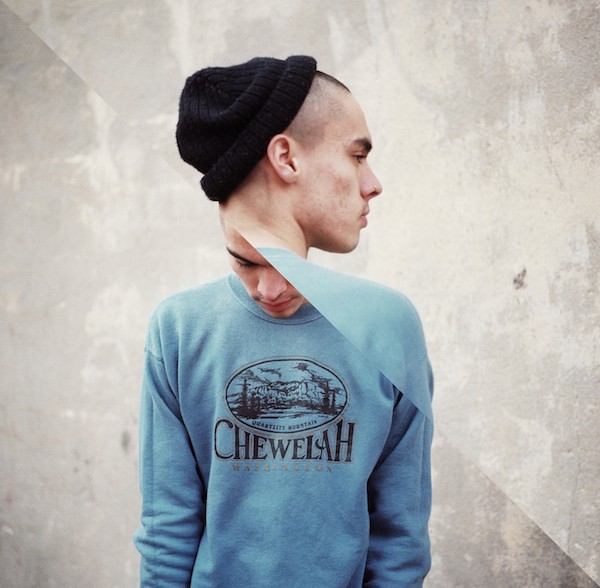 Glasgow-born producer Salvador Navarrete – creates a uniquely skewed take on UK dance music that touches on elements of hip-hop and two-step. Describing his sound, as "quite colourful, melodic and cinematic"
Sega Bodega play Audio on Friday 17th May (21.25)
---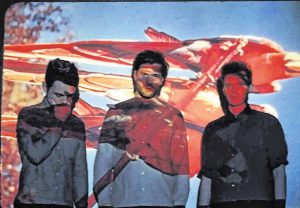 Unfortunately, LULS have called it a day so won't be playing The Great Escape. Our loss ;(
---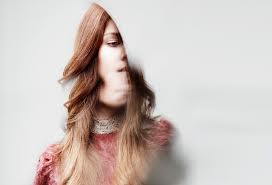 Farao is the pseudonym of London based, Norwegian artist Kari Jahnsen. Her debut EP was recorded in Reykjavik, Iceland, with Mike Lindsay from UK experimental folk band Tunng.
Head to St. Bartholomew's Church on Friday 17th May (19.15) or The Metro Hub on Saturday 18th May (18.00)  to see Farao
---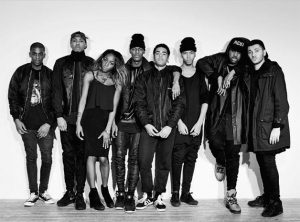 'Breathe' comes from the debut mixtape from London based music/art collective Last Night In Paris, entitled 'Roses', and sees members Collard, KC and Taurean Roye taking the limelight this time around- venting about their issues with the fairer sex whilst being calmed down by the production. The group handle everything in house, and the beautifully tragic visual for the track comes courtesy of crew member, Jordan Wi-Fi, playing out what appears to be a suicide in reverse with impressive cinematography that perfectly complements the production and lyrics.
---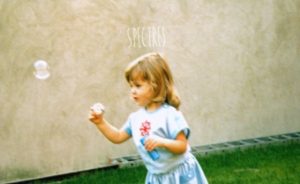 Spectres are a four piece noise rock band from Bristol. Slowly gathering acclaim with their uncompromising sound, they won Artrocker Magazines 'Unsigned Act Of The Year' in 2012, with the magazine describing their live show as 'a tornado tearing through a nail factory; a bracing experience indeed, and teetering on the brink of beauty'.  They will be releasing their latest EP 'Hunger' on 12″ through Howling Owl Records, before heading off on a UK tour and a string of festivals in the summer.
Spectres play Above Audio on Friday 17th May (20.15)
---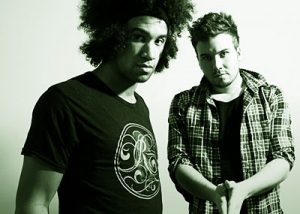 Hailing from the glacial landscapes of Norway, Alexander Pavelich and Andrew Murray are the duo behind galactic indie rock outfit Eye Emma Jedi. Armed with invigorating guitars, shimmering pop melodies and dreamy soundscapes, this band's highly energetic live act is not to be missed.  After playing live as a five-piece, Eye Emma Jedi reverted to their initial duo-state in November 2012 to plan their first record. Alex and Andrew put all their equipment on a truck to Spain, making a home studio outside the small village of Monda. They've spent 100 days in solitude producing and recording their debut album, due for release in 2013.
Catch the band at Blind Tiger on Saturday 18th May (23.45)
---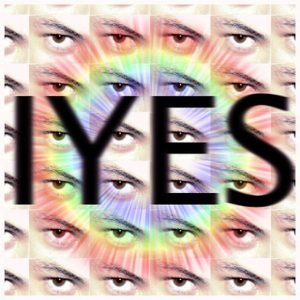 Beautiful, melodic electronic-indie duo IYES create ethereal, epic songs that reflect the true nature of human emotion.
IYES play for BBC Introducing at Blind Tiger on Friday 17th May (20.30)
---
Disc Manufacturing Services are huge supporters of musicians and labels across UK and Europe and the No 1 choice for high quality, low cost Vinyl and CD production in small to medium sized runs.
More information on The Great Escape and links to buy tickets, are available on their website here. Meanwhile, here is an interactive poster FULL of information about our showcase gig at the festival.