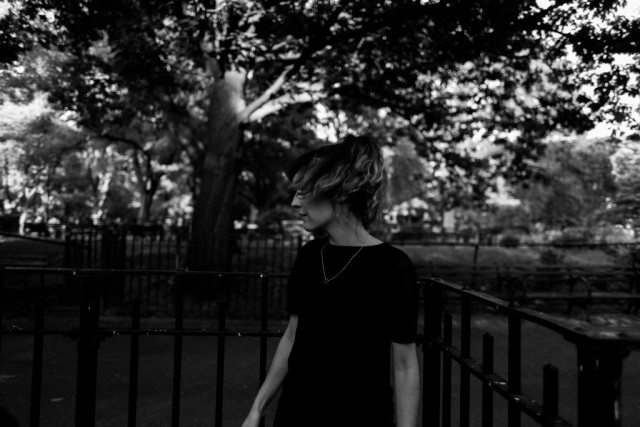 Over the course of the last year Welsh songwriter Bryde has seen her star subtly ascend with the release of feral cuts like 'Wouldn't That Make You Feel Good?' and 'Honey' – the latter being included on Radio 1's Introducing playlist having drawn continued support from Huw Stephens.
In addition it was named 'Hottest Track' by the Sunday Times and attracted praise from, Nylon, The Line of Best Fit and Consequence of Sound.
The fervent interest in her work is growing thanks to her unmistakable vocals, direct delivery and the production nous of Bill Ryder-Jones. On 'Less' this collaboration reaches scorching new artistic highs. It's a song that stands comfortably beside a rich legacy of alt rock songs since PJ Harvey's emergence. At a time when axe-wielding bands are only to keen to dredge up the bones of shoegaze, psych, or grunge with direct homages, Bryde adds a musicianship that resolutely avoids posturing. Her voice slices through the mix like a hot knife through butter as she layers blazing harmonies with vitriolic lyrics.
Like the rest of her output so far, 'Less' sounds like it sprung out of her guitar and into the studio with the stage in mind. It's no wonder then, that her live presence is amassing a steady growing fanbase. With US rock revivalists like Whitney, Angel Olsen and Mitski piercing the airwaves and charging up the critics' lists with their soulful voices and direct lyricism, Bryde is leading the charge from the UK contingent. Like her international peers her music is honest and relatable, a celebration of the vulnerability of being human. There is no doubt she strikes a chord that resonates with a lot of people.